Best 400 GDP RO Water Filter in Doha
400 GDP RO Water Filter in Doha-Aquabestuae
Aqua Best 400 GDP RO Water Filter in Doha are a finished water treatment answer for business organizations and accompanies pre-channels and post-channels close by a capacity tank. They have an easy-to-understand control board that guarantees easy use and the executives. They can either be divider mounted or set on a story stand. Likewise, with the trusted backup and upkeep administrations presented by Aqua Best Water filter, you can have confidence in getting the most excellent item ideal for a scope of utilizations.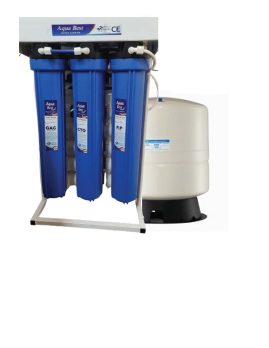 Process of 7 Stage Water Purifier Features and Specification
1. 20″x2.5'' 5 micron PP Sediment filter
2. 20″x2.5'' Activated Carbon Filter (GAC)
3. 20″ x2.5'' Carbon block filter (CTO)
4. Transformer & Booster Pumpx-4
5. R.O. membranes(100GPD Dow Filmtec USAx4)
6. 10'' Taste & Odor Filter
7. 10'' Mineral Filter
8. Uv Ultraviolet Water Sterilizer
9. High/Low Pressure Switch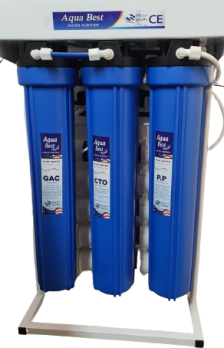 Contact Us Phone
 Email: Sales@aquabestuae.com
Keyword Suggestions For 400 gpd ro system Searching
400 gdp ro water filter 200 gpd ro system 200 gpd reverse osmosis system 200 gpd booster pump a200 drinking water system a200 reverse osmosis 200 gpd ap 200 filter b200 waterscape b01n9024nf for well water filtration b01n9024nf well water filter b water filter b&g b-200 expansion tank dgd-5005-20 water filter 20000 gpd ro system f-2000 water filter gpd water filter g2 water filter filter for 200 gallon fish tank g-200 gulfstream plane h20 water filter h20 water filtration h20 eco water gdp filter k200 water filter keurig k200 water filter location keurig k200 water filter replacement keurig k200 water filter nl200 water filter o-200 oil filter o-200 oil filter adapter water filter gpd meaning 200 gph aquarium filter r200 water filter r200 filter rf-200 water filter uc-200 water filter install on youtube u25 water filter u25 water filter cartridge v200 goulds v-200p automatic screen filter v200 pressure tank 1200 gpd ro system 1 gpm reverse osmosis system 2 gpm water filter 4000 gpd ro system 4×20 water filter 5 gpm water filter 5 gpm ro system 5000 gpd ro system 5 gpm reverse osmosis system 6 gpm water pump 6 water filter 75 gpd ro system 8 gpm water pump 8 gpm water heater 9 water filter 9 inch water filter cartridges 90 gpd ro membrane
Buy on whatsapp
Description
Introduction
In today's fast-paced world, having access to clean and pure drinking water is of utmost importance. With increasing concerns about water quality, more and more people are turning to advanced filtration systems to ensure the removal of impurities. One such popular option is the 400 GDP RO water filter. If you reside in Doha and are looking for the best 400 GDP RO water filter, you're in the right place. This article will guide you through the top options available in Doha, ensuring you make an informed decision.
Benefits of a 400 GDP RO Water Filter
A 400 GDP RO water filter is a powerful filtration system that utilizes reverse osmosis technology to purify water. Here are some of the key benefits of using a 400 GDP RO water filter:
Superior Filtration: With its advanced reverse osmosis process, a 400 GDP RO water filter can effectively remove contaminants such as chlorine, heavy metals, pesticides, and bacteria from your water, providing you with clean and safe drinking water.
Improved Taste and Odor: The RO filtration process helps eliminate unpleasant tastes and odors, ensuring that your water not only looks clean but also tastes refreshing.
Healthier Drinking Water: By removing harmful impurities, a 400 GDP RO water filter ensures that you and your family consume water that is free from potentially hazardous substances, promoting better health and well-being.
Convenience and Cost Savings: Investing in a 400 GDP RO water filter saves you from the hassle and expense of purchasing bottled water regularly. You can enjoy unlimited access to clean water right from your tap.
Top 400 GDP RO Water Filters in Doha
To help you find the best 400 GDP RO water filter in Doha, we have curated a list of top-performing options. These filters have been selected based on their performance, features, customer reviews, and overall value for money. Choose the one that suits your requirements and preferences:
| Model | Features | Price |
| --- | --- | --- |
| Aquafresh RO-400 | – 5-stage RO filtration system<br>- Quick filter change<br>- High water flow rate | $299 |
| PurePro RO400 | – LED display<br>- Easy installation<br>- High-quality filters | $349 |
| AquaSure Crystal UV | – RO + UV purification<br>- Mineralizer technology<br>- Energy-saving mode | $379 |
| Kent Grand Plus | – Double purification of RO + UV/UF<br>- High storage capacity<br>- Inbuilt TDS controller | $399 |
Conclusion
Investing in a high-quality 400 GDP RO water filter is a wise decision for anyone living in Doha. With its superior filtration capabilities, improved taste, and numerous health benefits, a 400 GDP RO water filter ensures that you have access to clean and safe drinking water. Consider the top options mentioned in this article and choose the one that best meets your needs. Say goodbye to impurities and enjoy the refreshing taste of pure water right from your tap!